Your chairs will be dressed for the occasion!
/ on 25 February, 2016
/
No Comments
How it Started…
I have worked in the wedding industry for years – first as a reception server and then as a florist's assistant. I have literally seen hundreds and hundreds of weddings and so have dealt with many brides and vendors. I know the service that is expected of quality vendors and also how to give that service. I love the wedding industry. I love seeing a bride's vision come together and I'm happy to help make that happen.
I also planned my own wedding. In fact, that's how this all started… As a bride on a budget, I searched locally and nationally for rental companies to supply chair covers – and was appalled at the cost! So, I decided to purchase covers and rent them out to other brides at a more appealing price. I went to bridal shows to not only get ideas as a bride, but advertise my product, too.
Chair Couture uses quality fabric and provides exceptional service.
I believe my small company has grown (mostly from word of mouth and referrals) due to our exceptional product, great communication and personal, honest service. Chair covers and chair covers only are our business; this way we're able to give prompt, professional and knowledgeable service.
Communication is Key!
With all the details you will be thinking about, chair covers need to be the last thing on your mind – let usdo all the work! I want to make our communication as effortless as possible. Outlined below is how simple it can be!
Read over the information on my site.
E-mail or call to check for availability. (I can book up to a year in advance.)
Fill out the PDF rental agreement and place it in the mail. (Estimated guest count needed. $100 deposits can be made by check or through paypal.com.)
I will send an e-mail receipt which you should print for your records.
Final count is due one week prior to event. (Final payment needs to be received by five days prior to event.)
Relax! Your day will be beautiful! Be confident knowing your chose Chair Couture!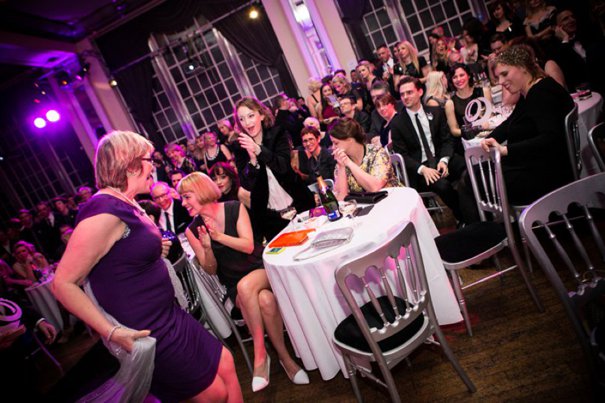 You'll be glad you chose Chair Couture because:
Chair Couture provides exceptional service. We book only one wedding per weekend, so you can rest assured we will be preparing for your wedding.
Our chair covers are laundered between each party. Chair Covers should be laundered between each event. There are some chair cover companies that actually re-used the covers throughout the weekend or sometimes even throughout the month. Our chair covers are laundered after each event.
Our chair covers fit your chair! We've verified that our covers fit the chairs at your reception location. Our chair covers are professionally sewn with the highest of standards. You won't get a baggy cover that looks like a potato sack or a snug chair cover with an awkward, ill fit. Our covers are designed for standard, round backed banquet chairs and have a simple, streamlined fit.
Simplicity
We keep standard white chair covers and white organza bows in stock. I prefer to use white bows to keep the flowers as the focal point. Especially for weddings, keeping all décor except flowers simple and white will actually add to the elegance of reception. However, other color sashes (satin and organza) can be ordered at an additional charge.